[Assorted] Card Repository
1082 cards in Multiverse
18 with no rarity, 357 commons, 393 uncommons,
262 rares, 52 mythics
12 colourless, 150 white, 115 blue, 163 black, 151 red, 115 green,
217 multicolour, 53 hybrid, 4 split, 43 artifact, 54 land, 5 plane
1470 comments total
Recently active cards: (all recent activity)
Fortitude (This enters the battlefield with an Aura token. If enchanted permanent would be destroyed, instead remove all damage from it and destroy the Aura.)
Serra left her devoted with more than just faith, but a supernatural protection that has proven far too real to their enemies time and time again.
Legendary Creature – Human Warrior
Commander creatures you control get +2/+2 and have hexproof.
As long as you control no commander, Vhati, the Ambitious gets +2/+2 and has hexproof.
Lieutenant
—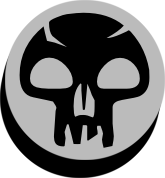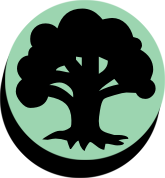 , Discard a card: Destroy target commander. Activate this ability only if you control your commander.
Vigilance
When Ironheight Jailer enters the battlefield, create two white Law enchantment tokens. They have "When this enchantment enters the battlefield, exile target creature an opponent controls until this enchantment leaves the battlefield."
M
Legendary Creature – Spirit Warrior
Dakkon Blackblade, Revenant gets +1/+1 for each land you control.
Dakkon Blackblade must be blocked if able.

, Sacrifice a land: Dakkon Blackblade gains your choice of haste, hexproof, indestructible or menace until end of turn.
Flying
When Nesting Dragon enters the battlefield, reveal the top four cards of your library. You may put a Dragon Egg card from among those cards or from your hand onto the battlefield. Put the remaining revealed cards on the bottom of your library in any order.
See other cardsets