[Assorted] Card Repository
2870 cards in Multiverse
23 with no rarity, 819 commons, 1172 uncommons,
679 rares, 163 mythics, 14 tokens
33 colourless, 2 token red, 10 token artifact, 2 token colourless, 316 white, 340 blue, 410 black, 322 red,
344 green, 734 multicolour, 106 hybrid, 22 split, 130 artifact, 94 land, 5 plane
4377 comments total
The set creator would like to draw your attention to these comments:
Recently active cards: (all recent activity)

,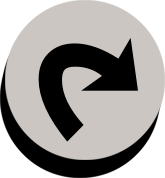 , Sacrifice Archeomantic Ark: Draw a card. You may put a land card from your hand onto the battlefield. If you don't, create a Treasure token.
Haste
Other creatures you control that are Spirits and/or artifacts get +1/+1 and have haste.
R
Legendary Creature – Human Advisor
Vanishing 3
Whenever a time counter is removed from Melchor Abatt, Crown Witness, create a Clue token.
When Melchor Abatt vanishes, create three 1/1 white Soldier creature tokens, then return it to the battlefield transformed.
R

Legendary Enchantment
Cumulative upkeep – Sacrifice a token and draw a card.
You have no maximum hand size.
At the beginning of your upkeep, if you have fourteen or more cards in hand, you win the game.
When Granary Rat enters the battlefield, you lose 1 life and conjure a card named Granary Rat into your hand.
"You see a rat, you squash it. Or soon you'll see a lot more of them."
–Farmer Tom
Target creature you control fights target creature you don't control. The creature you control gets +2/+2 before it fights if you control eight or more lands.
See other cardsets