[Assorted] Card Repository
2166 cards in Multiverse
20 with no rarity, 645 commons, 869 uncommons,
531 rares, 101 mythics
28 colourless, 251 white, 269 blue, 325 black, 241 red, 257 green,
534 multicolour, 72 hybrid, 16 split, 108 artifact, 60 land, 5 plane
2946 comments total
Recently active cards: (all recent activity)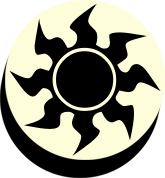 : Scry 1. You may reveal a Plains card scried this way and put it into your hand. If you do, discard a card.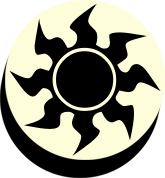 : Target Plains becomes a 1/1 white Soldier creature until end of turn. It's still a land.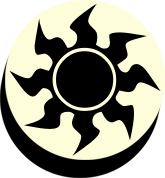 : Land creatures you control get +1/+1 until end of turn.
Remove target attacking creature and target blocking creature from combat. Those creatures fight each other.
Target player sacrifices a creature with power 3 and a creature with power 4 or greater.
Each opponent sacrifices an artifact, an enchantment or a creature with flying.
See other cardsets