There are 65207 cards in Multiverse right now, including:
Until end of turn, target creature gains trample and gets +X/+Y, where X is the total toughness of creatures blocking or blocked by it and Y is the total power of those creatures.
from
Sienira's Facets
Flying

When Sandscribe is the target of a caravan ability each player may draw a card.
from
Foundations
Target player puts the top five cards of his or her library into his or her graveyard.
from
M-Core
C
Artifact Creature – Nightmare Scarecrow
Dementia (Rather than life loss, damage this deals to a player causes that player to exile that many cards from the top of his or her library.)
Legend tells of a gifted artificer who, thinking himself above fear, entered the lorns alone. He never returned, but the creations he spawned as he fell into delirium still wander in his stead.
from
Zaberoth
Design a card/cards themed around a frog or other semi-aquatic creature.
from
Multiverse Design Challenge
When Peg-Finned Pete attacks, reveal the top card of your library. If it's a shark, put it into your hand, otherwise put it into your graveyard.
from
Community Mashup Set
Destroy target artifact, deal 1 damage to target creature or player.
from
Bound in Kherna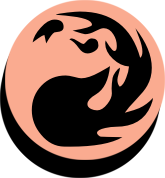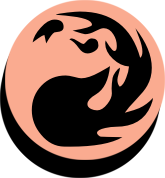 : monstrosity 2
(If this creature isn't monstrous, put 2 +1/+1 counters on it and it becomes monstrous.)
When Red Trampler becomes monstrous, it gains trample until end of turn.
from
Comic Book Set
Hexproof
Secluded Tomb enters the battlefield tapped.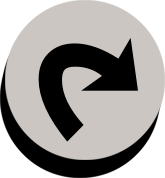 : Add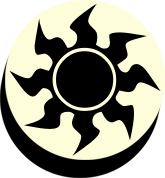 or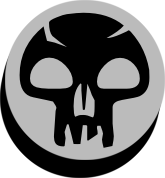 to your mana pool.
from
Eragon
Equipped creature gains vigilance and haste.
Equip

The two Scepters of a Sovereign are his instruments of power, and through them the will of Ma'at is wielded.
from
Al Weh'jed 2.0
R
Legendary Creature – Human Pirate Wizard

, exile an instant or sorcery card from your graveyard: Anestos Levith, Rogue Magus deals 3 damage to target creature or player.
"That 'school' is a prison. Nothing can make me go back. Not threats, not empty promises of power, and especially not bounty hunters.
from
Dreadmoon
Each opponent puts the top two cards of their libraries into their graveyard and you draw two cards.
Conspire (As you cast this spell, you may tap two untapped creatures you control that share a color with it. When you do, copy it and you may choose a new target for the copy.)
from
Dusk on Tsanaa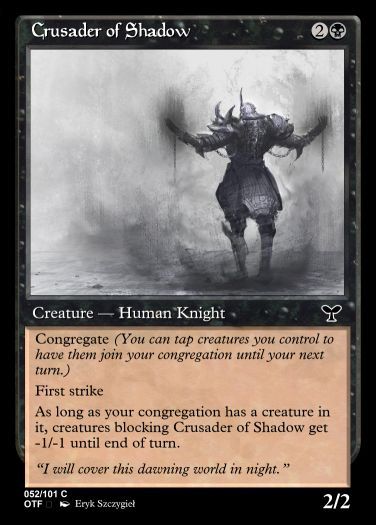 from
Otaria Forever (Import Test)
Zendikar Custom Cube (On-Hold)
Put a +1/+1 counter on target creature you control. Then that creature fights target creature you don't control. (Each deals damage equal to its power to the other.)
from
Muraganda