There are 82682 cards in Multiverse right now, including:
First strike
At the beginning of your upkeep, dig 1 for a black card. (Look at the top card of your library. Reveal it's a black card and put it into your hand or put it on the bottom.)
Great powers come only from great masters.
from
Liberia
Whenever an artifact enters the battlefield under your control you may gain 5 life.
It's all about placing first.
from
Eluim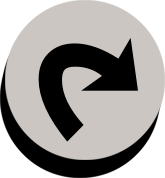 : Add

to your mana pool.

,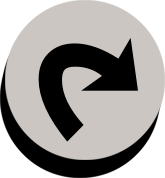 , Sacrifice Ortian Bauble: Search your library for a Mountain or Plains card, reveal it, and put it into your hand. Then shuffle your library.
from
Aethelu Reborn
Flying
Whenever Rumoire Specter deals combat damage to a player, that player discards a card.
Rumor mill (Whenever an opponent discards one or more cards, one or more of his or her spells are countered, or he mills one or more cards, put a +1/+1 counter on this creature.)
from
Cards With No Home
Sacrifice Elephant Spirit: Target creature gets +3/+3 until end of turn and all creatures you control gain trample until end of turn.
from
Community Mashup Set
Discharge 2 (You may remove 2 counters from amongst permanents you control as you cast this spell.)
Krelblast deals 3 damage to target attacking or blocking creature.
If Krelblast was discharged, destroy that creature instead.
from
Gate to Ukmor
Flash, defender
When Valiant Shield-Bearer enters the battlefield, target creature with defender gets +1/+1 until end of turn.
from
Battle for Zendikar
Destroy target land. Monstrosity's Wake deals 3 damage to that land's controller.
from
Battle for Zendikar
Voidwarped Eldrazi (On Hold)
U
Creature – Cephalid Cleric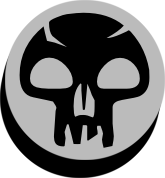 , Sacrifice a creature: Target player sacrifices a permanent.

, Sacrifice a land: Add


to your mana pool.
"All this grey looks so dull. A little red would make things more exciting, don't you agree?"
from
Otaria Forever
Vigilance
Voice of the People enters the battlefield with a +1/+1 counter for each other Citizen creature you control.
from
Tesla Card Dump
Enchant creature.

Enchanted creature loses all abilities and becomes a 0/1 spirit.
Not everyone makes it through the rift, though sometimes they can be saved.
from
Domination of Xerta
from
Duel Decks Starcraft: Remastered
Termina
M
Legendary Planeswalker – Blake
+2
: Create a 1/1 red goblin token.
-1
: Untap target artifact or creature.
-9
: Draw X cards and gain X life, where X is the number of goblins you control.
from
temporary storage