Infinite Potential Well
Infinite Potential Well by dude1818
500 cards in Multiverse
29 with no rarity, 88 commons, 148 uncommons,
162 rares, 67 mythics, 4 basics, 2 tokens
1 token blue, 1 colourless black, 3 colourless, 1 colourless red, 65 white, 57 blue, 46 black, 57 red,
60 green, 120 multicolour, 6 hybrid, 8 split, 36 artifact, 38 land, 1 plane
849 comments total
Throwing spaghetti at the wall to see what sticks.
I keep all of my miscellaneous card ideas here, as well as any cards that I remove from my actual themed sets or haven't yet added. Feel free to use any of the cards found within.
Cardset comments (5) | Add a comment on this cardset
Recently active cards: (all recent activity)
At the beginning of your end step, create a Food token.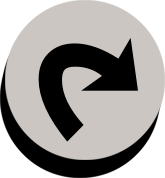 : Choose an opponent. That player gains control of target Food you control, then you create a Gold token.
Trust the land to provide.
Menace
Wherever an opponent attacks or blocks with exactly one creature, that player sacrifices a creature.
They dance and play in harmless fun, but beware the ones that try to lure you from the crowd.
As Cabezudo Impersonator enters the battlefield, exile a creature card from your hand or graveyard. Cabezudo Impersonator enters the battlefield as a copy of it, except it has "

: Return this creature to your hand."
The cabezudos are big-headed people dressed as figures from folklore. One typically assumes the head is just papier-maché. ... It's not.
U
Artifact Creature – Scarecrow
First strike
Whenever a creature dealt damage by Títere Nightstalker this turn dies, put a +1/+1 counter on Títere Nightstalker.
The word "títere" can mean a puppet, a thug, or whatever this thing is.
Sacrifice Little Coquí: Target creature loses first strike and double strike until end of turn.
Its call can mean many things: a greeting, or a warning.
See other cardsets