Infinite Potential Well
Infinite Potential Well by dude1818
380 cards in Multiverse
15 with no rarity, 79 commons, 116 uncommons,
113 rares, 52 mythics, 4 basics, 1 token
3 colourless, 53 white, 42 blue, 33 black, 46 red, 47 green,
96 multicolour, 4 hybrid, 7 split, 23 artifact, 26 land
575 comments total
You'll never know what you might find inside. (My random card dump.)
I keep all of my miscellaneous card ideas here, as well as any cards that I remove from my actual themed sets or haven't yet added. Feel free to use any of the cards found within.
Cardset comments (5) | Add a comment on this cardset
Recently active cards: (all recent activity)
As an additional cost to cast Swallowed by the Sea, exile a creature you control.
Destroy all creatures.
At the beginning of your next end step, return the exiled creature to the battlefield under your control.
Yet Another Dual Land enters the battlefield tapped.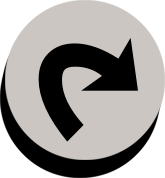 , Sacrifice Yet Another Dual Land: Search your library for a Plains or Swamp card and put it onto the battlefield. Then shuffle your library.
Cycling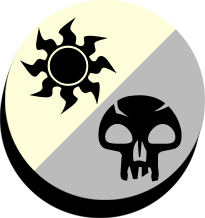 At the beginning of each player's upkeep, that player puts an entropy counter on each nonland permanent they control, then sacrifices each one with converted mana cost less than or equal to the number of entropy counters on it.
If a player would draw one or more cards, instead that player draws that many cards plus one, then puts a card chosen at random from their hand on top of their library.
M
Legendary Creature – Human Warrior
If a creature you control would deal noncombat damage, it deals double that damage instead.
Whenever Alena, Kessig Trapper attacks, each creature you control fights a different target creature an opponent controls.
Partner
See other cardsets