Edekarlan, Torn Between Sky and Sea
Edekarlan, Torn Between Sky and Sea by Sorrow
249 cards in Multiverse
101 commons, 80 uncommons, 53 rares, 15 mythics
42 white, 42 blue, 41 black, 41 red,
42 green, 22 multicolour, 13 artifact, 6 land
122 comments total
A plane with little above-water land where most life either lives underwater or flies endlessly in the skies.
Cardset comments (5) | Add a comment on this cardset
The set creator would like to draw your attention to these comments:
Recently active cards: (all recent activity)
R
Aerial Creature – Specter
Menace
Whenever Black Cloud deals combat damage to a player, that player discards a card. If a non-aerial card was discarded this way, put a Sky counter on Black Cloud.
As an additional cost to cast Undisturbed Epoch, sacrifice five Water tokens or remove five sky counters.
Take an extra turn after this one. If you sacrificed Water tokens, aquatic spells cost

less to cast during that turn. If you removed sky counters, aerial spells cost

less to cast during that turn. Exile Undisturbed Epoch.
M
Legendary Planeswalker – Veerpal
+1
: Until end of turn, whenever a creature exits the battlefield, create a an aquatic 0/1 colorless Water token with "This creature can't attack or block."
-3
: Until the beginning of your next upkeep, Water tokens gain "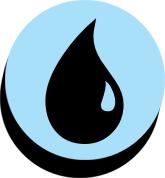 , Sacrifice this permanent: Counter target noncreature spell."
-6
: Draw X cards and lose X life, where X is the number of Water tokens you control.
C
Aerial Creature – Bird Warlock
Whenever you lose life, put Tramjia Pain-Boiler gains a Sky counter.
Paulina returned to see her home plane fallen to the petty squabbles as she'd seen elsewhere.
C
Aquatic Creature – Merfolk Assassin
Deathtouch
When Blowfish-Art Assassin enters the battlefield, destroy up to one target tapped Aerial creature.
Few creatures can resist the blowfish's poison, none of which live outside the ocean.
See other cardsets