Multiverse Design Challenge
Multiverse Design Challenge by Camruth
3236 cards in Multiverse
948 with no rarity, 407 commons, 734 uncommons,
854 rares, 269 mythics, 5 basics, 19 tokens
1 token hybrid greenblue, 1 token land, 3 token colourless, 2 token white, 4 token red, 2 token green, 1 token multicolour, 128 colourless, 5 token black, 1 token hybrid whiteblack, 4 token blue, 4 token artifact, 1 token hybrid blueblack, 1 token hybrid whitegreen,
1 artifact multicolour, 380 white, 429 blue, 304 black, 442 red, 343 green, 563 multicolour, 139 hybrid, 38 split, 230 artifact, 181 land, 17 scheme, 11 plane
10645 comments total
New design challenges will be posted every week or so. Come and stretch your design muscles!
Recent challenges:
Phyrexianize stuff, Gods, vehicles, integrate arcane to Phyrexian designs, etc.
Creature Challenge – Incarnation
Design an Incarnation based on one of the words in the first comment, then add a word to the list.
Read the description of Teverin in the initial comment, then design a card that could belong on that world.
Cardset comments (13) | Add a comment on this cardset
The set creator would like to draw your attention to these comments:
Recently active cards: (all recent activity)
Gild Runner attacks each turn if able.
Whenever Gild Runner attacks, add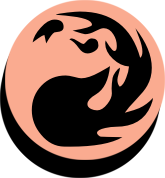 to your mana pool. Until end of turn, this mana doesn't empty from your mana pool as steps and phases end.
Design a multicolor card like executioners swing, with an effect from one color and a restriction or drawback from another color.
Design a 1-cost planeswalker; that is, a planeswalker with a converted mana cost of 1.
+1
Return up to one target artifact to its owner's hand.
-1
Create a 1/1 green ape creature token.
-6
Gain an emblem with "Apes you control are 6/6 and have trample."
Whenever an opponent casts a spell, if you cast a spell with the same converted mana cost before your next end step, draw a card.
Through the portal, and past the ords, one must be convlutious. For when you glard the Uthgidard, the yeagles will be crucious.
See other cardsets