BandaBox 3
727 cards in Multiverse
149 commons, 201 uncommons, 298 rares, 79 mythics
4 colourless, 93 white, 90 blue, 92 black, 92 red, 94 green,
60 multicolour, 64 hybrid, 2 split, 67 artifact, 69 land
99 comments total
Cube Draft format with custom-made cards
Cardset comments (7) | Add a comment on this cardset
The set creator would like to draw your attention to these comments:
Recently active cards: (all recent activity)
Counter target spell unless its controller pays

for each card in your graveyard.
Threshold
– If seven or more cards are in your graveyard, draw a card.
Target player can't cast spells during his or her next turn.
Soultrack (If you cast this spell from your hand, exile it as it resolves. When a creature you control dies, you may cast this from exile without paying its mana cost, then put it into your graveyard. It stays in exile until you do.)
As Voidstone enters the battlefield, name a card other than a basic land card.
The named card can't be played.
Activated abilities of sources with the chosen name can't be activated.
Return target creature or enchantment card from your graveyard to your hand.
Dredge 4 (If you would draw a card, instead you may put exactly four cards from the top of your library into your graveyard. If you do, return this card from your graveyard to your hand. Otherwise, draw a card.)
R
Artifact Creature – Zombie Artificer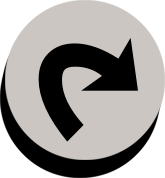 , Sacrifice an artifact: Return target artifact from your graveyard to the battlefield.
The work of his life was to perfect the world with etherium, but he wouldn't complete it until after his death.
See other cardsets