Arena
147 cards in Multiverse
8 with no rarity, 57 commons, 51 uncommons,
28 rares, 3 mythics
27 white, 26 blue, 30 black, 31 red, 15 green,
7 multicolour, 2 hybrid, 1 split, 7 artifact, 1 land
335 comments total
The game is simple: Kill or be killed.
Cycles
The Mentor Cycle ­Brilliant Mentor ­Obsessive Mentor ­Frightening Mentor ­Impatient Mentor ­Wild Mentor
The Trainee Cycle ­Restoration Trainee ­Chronicler Trainee ­Feeble Trainee ­Bloodshot Trainee ­Greenhilt Trainee
The "Novice" Cycle ­Novice Swordsman ­Fledgling Drake ­Callow Cadaver ­Juvenile Goblin ­Wurm Hatchling
Cardset comments (5) | Add a comment on this cardset
The set creator would like to draw your attention to these comments:
Recently active cards: (all recent activity)
C
Artifact Creature – Drone
Training Drone can't attack or block unless it's equipped.
If an opponent controls at least three more creatures than you, you may pay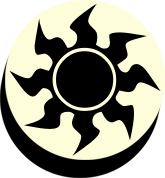 rather than pay Brightflash Trap's mana cost.
Tap up to three target creatures.
Equipped creature gets +0/+1 and has "If a spell or ability would target this creature, you may change that spell or ability target to another target creature."
Equip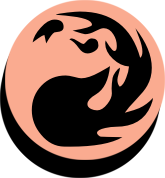 ,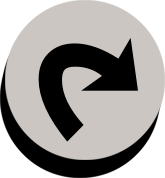 : Search your library for a sorcery or instant card with converted mana cost 1 or less, you may cast it without paying its mana cost.
Whenever a creature blocks, Battle Strain deals 1 damage to that creature's controller.
See other cardsets