Showing 3 of 3 Colourless cards
Go to section: Colourless (3) White (53) Blue (42) Black (33) Red (46) Green (47) Multicolour (96) Hybrid (4) Split (7) Artifact (23) Land (26)
Show rarities: C U R
When a player plays a Plains, players can't play Plains. The same is true for Islands, Swamps, Mountains, and Forests.
The world can be seen through the haze, but contact is impossible.
C
Snow Creature – Elemental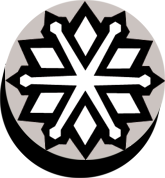 : Hungry Snowmen gets +1/+0 until end of turn.
When Hungry Snowmen becomes the target of a spell or ability, return Hungry Snowmen to your hand.
Summon – Put a colorless Eldrazi creature card onto the battlefield.
It feasts on death.
Go to section: Colourless (3) White (53) Blue (42) Black (33) Red (46) Green (47) Multicolour (96) Hybrid (4) Split (7) Artifact (23) Land (26)
Show rarities: C U R