Necronomicon
72 cards in Multiverse
18 commons, 29 uncommons, 20 rares, 5 mythics
10 white, 8 blue, 22 black, 5 red, 7 green,
10 multicolour, 1 hybrid, 5 artifact, 4 land
99 comments total
Inspired by the works of H. P. Lovecraft.
I'm reading the collected works of H. P. Lovecraft right now, and a lot of the ideas trigger card ideas in my head. I'm going to put all of them here. There will probably be a lot of death triggers, sacrifice effects, and hand and library manipulation.
Recently active cards: (all recent activity)
Search your library for a creature card and put it onto the battlefield, then shuffle. Sacrifice X creatures, where X is the mana value of the creature put onto the battlefield this way.
But the fact remained that on a summer night a bolt had come out of the heavens and left a dead village whose corpses were horribly mangled, chewed, and clawed.
M
Legendary Creature – Demon Avatar
At the beginning of each player's upkeep, that player may pay

, where X is the number of chaos counters on Nyarlathotep, the Crawling Chaos. If they do, put a chaos counter on Nyarlathotep, then destroy each other permanent with mana value equal to the number of chaos counters on Nyarlathotep. Otherwise, that player sacrifices twice X permanents.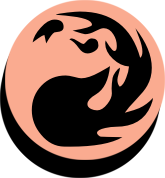 ,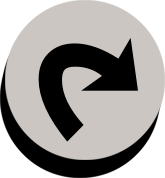 : Target player reveals the top card of their library and puts it into their hand. Frantic Magician deals damage to that player equal to the card's mana value.
Only his eyes stayed whole, and they glared with a propulsive, dilated incandescence which grew as the face around them charred and dwindled.
Opponents play with the top card of their library revealed.
Whenever an opponent draws a card, you gain life equal to its mana value.
Each transmitted idea formed rapidly in my mind, and though no actual language was employed, my habitual association of conception and expression was so great that I seemed to be receiving the message in ordinary English.
Until end of turn, whenever a player draws a card, that player discards a card and loses life equal to the discarded card's mana value.
My scream could not be heard above that hideous viol.
See other cardsets