[NONCANON] My Random Shit
[NONCANON] My Random Shit by Froggychum
1706 cards in Multiverse
56 with no rarity, 601 commons, 376 uncommons,
345 rares, 246 mythics, 5 basics, 77 tokens
5 token white, 105 colourless, 20 token artifact, 7 token colourless, 14 token green, 2 token hybrid blackgreen, 1 token hybrid whiteblack, 5 token multicolour, 2 token hybrid redwhite, 1 token hybrid bluered, 5 token blue, 7 token black, 4 token red, 2 token hybrid redgreen,
1 token hybrid greenwhite, 1 token hybrid greenblue, 166 white, 159 blue, 217 black, 152 red, 165 green, 372 multicolour, 92 hybrid, 18 split, 145 artifact, 34 land, 4 plane
589 comments total
why did it take so long for me to make this? AND WHY THE HECK DID IT TAKE ME EVEN LONGER TO REALIZE THIS IS SILVERBORDERED???
Recently active cards: (all recent activity)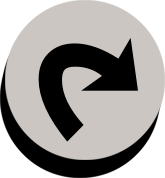 , Gain a poison counter: Add


. Spend this mana only to cast artifact spells, or to activate the abilities of artifacts.

, Sacrifice a permanent: Omnitog gets +1/+1 this turn. If that permanent was white, put a lifelink counter on Omnitog; the same is true for blue and flying, for black and deathtouch, for red and haste, and for green and trample.
[I] – Create three 1/1 blue Scholar creature tokens.
[II] – Tap any number of creatures you control. For each creature tapped this way, draw a card.
[III] – If you have ten or more cards in your hand, you win the game.
[I] – You lose 5 life and discard two cards.
[II] – Destroy target creature. If you do, create a 2/2 black Zombie creature token.
[III] – Each player exiles their graveyard. If thirteen or more cards are exiled this way, create a 13/13 black Demon creature token with haste, trample, menace, flying and lifelink.
[I] – Create three 1/1 white Human Peasant creature tokens.
[II] – Create two 2/2 white Human Knight creature tokens.
[III] – You gain 1 life for each Human you control. Prevent all damage that would be dealt until the start of your next turn.
See other cardsets