Storm
102 cards in Multiverse
38 commons, 36 uncommons,
24 rares, 1 mythic, 3 tokens
1 token blue, 1 token artifact, 1 token colourless, 11 white, 32 blue,
12 black, 16 red, 9 green, 9 artifact, 10 land
117 comments total
First set of the Storm-Wrack-Ruin set - Adventures on the High Seas
Cardset comments (1) | Add a comment on this cardset
Recently active cards: (all recent activity)
Pirate Ship can't attack unless defending player controls an Island.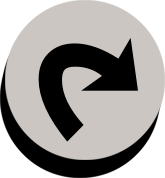 : Pirate Ship deals 1 damage to target creature or player.
When you control no Islands, sacrifice Pirate Ship.
R
Legendary Creature – Merfolk Warrior
Islandwalk
Other Merfolk you control get +1/+1 and gain Islandwalk.
Whenever Aquos, the Tempest King attacks, target land becomes an Island.
See other cardsets