Cards With No Home
Cards With No Home by Alex
2806 cards in Multiverse
685 with no rarity, 290 commons, 667 uncommons,
883 rares, 273 mythics, 4 basics, 4 tokens
71 colourless, 1 token artifact, 1 token red, 1 token black, 1 colourless blue, 354 white, 405 blue, 266 black, 313 red,
262 green, 619 multicolour, 79 hybrid, 23 split, 194 artifact, 212 land, 2 scheme, 2 plane
6385 comments total
Cards that don't fit into our actual themed sets. Open to all: throw your random ideas in here, or come along for some random ideas for your set.
Cardset comments (23) | Add a comment on this cardset
Recently active cards: (all recent activity)
R
Legendary Creature Land – Dryad Druid Forest
You may activate mana abilities of creatures you control as if they had haste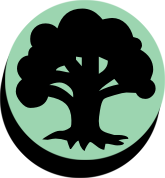 : Look at the top X cards of your library. You may put a creature card with converted mana cost X or less from among them onto the battlefield. Creatures you control of its types gain indestructible until end of turn.
A deck may contain any number of cards named Molten Shower.
Molten Shower deals 1 damage to target creature or player.
Each land is a Desert in addition to its other land types.
Staff (As this arrives, create a worker and assign it to one of this card's action spaces. Assign each worker to a new space once per turn as a sorcery.)
[A]: Scry 1.
[A]: Untap target artifact.
See other cardsets