Cards With No Home
Cards With No Home by Alex
2883 cards in Multiverse
777 with no rarity, 288 commons, 663 uncommons,
877 rares, 270 mythics, 4 basics, 4 tokens
137 colourless, 1 token artifact, 1 token red, 1 token black, 1 colourless blue, 351 white, 403 blue, 266 black, 314 red,
261 green, 613 multicolour, 79 hybrid, 23 split, 216 artifact, 212 land, 2 scheme, 2 plane
6367 comments total
Cards that don't fit into our actual themed sets. Open to all: throw your random ideas in here, or come along for some random ideas for your set.
Cardset comments (23) | Add a comment on this cardset
Recently active cards: (all recent activity)
If an artifact would add white, blue, black, or green mana, it adds that much red mana instead.
Counter target creature spell unless its controller pays

.
As long as Soul Thwart is in your graveyard, creature spells you cast cost an additional

.
You may cast Goretusk Squealer as if it had flash during your turn.
You may cast Goretusk Squealer for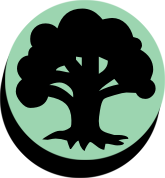 if an opponent cast two or more spells this turn.
Ain't no knowing when a pig'll come, but they will.
Legendary Creature – Kithkin Knight
Whenever an opponent attacks you with a creature with power 4 or greater, prevent all combat damage that would be dealt this turn
Whenever you roll a die with numbers, you may, instead of choosing a number at random as a result of the dice roll, discard a card whose mana value is in the appropriate range and choose the number equal to the discarded card's mana value.
Cycling

See other cardsets