Cards With No Home
Cards With No Home by Alex
2537 cards in Multiverse
589 with no rarity, 275 commons, 609 uncommons,
797 rares, 259 mythics, 4 basics, 4 tokens
1 token black, 1 token red, 1 token artifact, 1 colourless blue, 40 colourless, 308 white, 375 blue, 246 black, 292 red,
240 green, 563 multicolour, 73 hybrid, 21 split, 176 artifact, 195 land, 2 scheme, 2 plane
5714 comments total
Cards that don't fit into our actual themed sets. Open to all: throw your random ideas in here, or come along for some random ideas for your set.
Cardset comments (20) | Add a comment on this cardset
Recently active cards: (all recent activity)
Enchant creature
Identity- Enchanted creature deals lethal damage to another creature. (When a creature meets the condition, it gains Hunter's Prowess as an identity. When Hunter's Prowess becomes an identity, it is no longer considered a card and cannot be unattached and remains attached even when the enchanted creature changes zones).
Gain 4 life whenever the enchanted creature deals combat damage to a creature. If Hunter's Prowess is an identity of the enchanted creature, you may draw a card when the creature deals combat damage to another creature.
Spellbane Hydra enters the battlefield with X +1/+1 counters.
Remove a +1/+1 counter from Spellbane Hydra,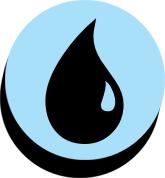 ,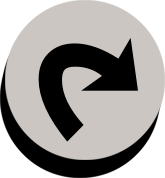 : Counter target spell unless its controller pays

.
M
Legendary Creature – Angel
Flying, lifelink, double strike
At the beginning of your end step, if you both own and control Gisela, Tormented Heart and a creature named Bruna, Besieged Mind, exile them, then meld them into Bruna and Gisela, Titan Slayers.
She hears the voice of madness, but fights it each day.
Bruna and Gisela, Titan Slayers
M
Legendary Creature – Angel
Flying, double strike, lifelink, protection from colourless
Your opponents can't cast colourless spells.
Whenever Bruna and Gisela attacks, destroy up to one target creature with flying.
Only through each other's strength could they defeat Emrakul and save their plane.
Illus. Sandara + Edli + Vincent Price
R
Legendary Creature – Angel
Flying
Whenever you cast an Aura spell, you may return target creature card from your graveyard to the battlefield. When you do, you may change that spell's target to that creature if able.
(Melds with Gisela, Tormented Heart)
She sees the nightmare visions, but resists them each night.
See other cardsets