Cards With No Home
Cards With No Home by Alex
2392 cards in Multiverse
563 with no rarity, 261 commons, 573 uncommons,
737 rares, 250 mythics, 4 basics, 4 tokens
1 token black, 1 colourless blue, 1 token red, 1 token artifact, 39 colourless, 292 white, 347 blue, 235 black, 271 red,
230 green, 531 multicolour, 68 hybrid, 21 split, 167 artifact, 183 land, 2 scheme, 2 plane
5320 comments total
Cards that don't fit into our actual themed sets. Open to all: throw your random ideas in here, or come along for some random ideas for your set.
Cardset comments (20) | Add a comment on this cardset
Recently active cards: (all recent activity)
Destroy all creatures. Then, if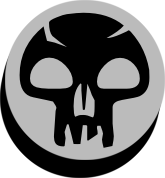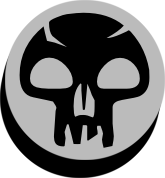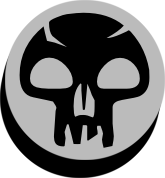 was spent to cast Cleansing Wrath, transfrom it. Otherwise, exile all cards from all graveyards afterward.
Return target creature or planeswalker from each player's graveyard to the battlefield.
R
Creature – Something Cleric
Whenever a spell is countered, return that card to it's owner's hand
Whims come and go. The devil yesterday may be an angel tomorrow.
Feral (When this spell resolves no player controls it. It untaps every turn, and attacks a defending player at random every turn).
Each player can cast spells only any time they could cast a sorcery.
If only he survived to see his success
Target player sacrifices a spell.

Retort (Discard a card: Put this spell at the top of the stack. Any player may activate this ability)
See other cardsets