Cards With No Home
Cards With No Home by Alex
1745 cards in Multiverse
390 with no rarity, 183 commons, 424 uncommons,
560 rares, 181 mythics, 3 basics, 4 tokens
1 token black, 1 token red, 21 colourless, 1 token artifact, 203 white, 244 blue, 183 black, 199 red,
169 green, 385 multicolour, 51 hybrid, 14 split, 120 artifact, 149 land, 2 scheme, 2 plane
3636 comments total
Cards that don't fit into our actual themed sets. Open to all: throw your random ideas in here, or come along for some random ideas for your set.
Cardset comments (19) | Add a comment on this cardset
Recently active cards: (all recent activity)
M
Legendary Creature – Human Artificer
Artifact spells cost you

less to cast, where X is 1 plus the number of permanents that share a name with that spell.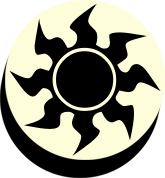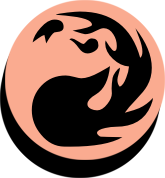 : Create a token that's a copy of target equipment. You may attach it to an unequipped creature you control.
Enchant player
Whenever enchanted player could be chosen at random due to a spell or ability, choose enchanted player.
"Snake Eyes, again? Don't worry, your luck is sure to improve next time."
Whenever a non-zombie creature dies, if it was dealt damage by a zombie you control this turn, return it to the battlefield under your control. It's a black zombie in addition to its other colors and types.
Flash
Adaptive – When Emperorshell enters the battlefield, choose brawn or cunning-
·Brawn – Put two +1/+1 counters on Emperorshell. It gains vigilance.
·Cunning – Creatures you control gain indestructible until end of turn.
Enchant creature
Enchanted creature is a Serf.
Activated abilities of Serf creatures can't be activated.
See other cardsets