Districts of Kestner
Districts of Kestner by Onygox
235 cards in Multiverse
7 with no rarity, 105 commons, 60 uncommons,
48 rares, 15 mythics
31 white, 25 blue, 27 black, 22 red,
30 green, 67 multicolour, 24 artifact, 9 land
258 comments total
Based on the video games Dishonored, Thief, and Darkest Dungeon. Central mechanics of darkness, light and trickery.
Cardset comments (5) | Add a comment on this cardset
Recently active cards: (all recent activity)
This spell costs

less to cast if you control a creature that's under cover
(A creature is under cover as long as no opponent controls a creature with less power.)
.
Target creature gets +2/+2 until end of turn. All creatures able to block it this turn do so. You gain life equal to its power.
When Void Shard enters the battlefield, draw a card.

,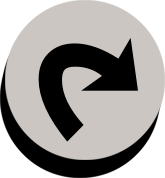 , Discard a card, Sacrifice Void Shard: Destroy target nonland permanent an opponent controls.
When Match-Wielder enters the battlefield, if you received one or more experience counters this turn, it deals 2 damage to any target.
When Novice Officer dies, if you have one or more experience counters, create a 1/1 red and white Soldier creature token.
See other cardsets