Districts of Kestner
Districts of Kestner by Onygox
225 cards in Multiverse
6 with no rarity, 99 commons, 57 uncommons,
48 rares, 15 mythics
30 white, 23 blue, 25 black, 21 red,
27 green, 68 multicolour, 22 artifact, 9 land
251 comments total
Based on the video games Dishonored, Thief, and Darkest Dungeon. Central mechanics of darkness, light and trickery.
Cardset comments (5) | Add a comment on this cardset
Recently active cards: (all recent activity)
Defender
Adumbral Fortress has hexproof as long as it's your turn.
Return target artifact card with converted mana cost 3 or less from your graveyard to your hand. You gain 3 life.

,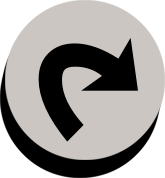 , Sacrifice Petrified Statue: Search your library or graveyard for a basic land card, reveal it and put it into your hand. If you searched your library this way, shuffle it.
See other cardsets