Erfh: Information Age
Erfh: Information Age by amuseum
155 cards in Multiverse
69 commons, 28 uncommons,
40 rares, 12 mythics, 5 basics, 1 token
1 token colourless, 32 colourless, 20 white, 14 blue, 17 black,
15 red, 16 green, 17 multicolour, 23 land
83 comments total
Set in modern Erfh, featuring terrains, vehicles, and a new victory condition
The set creator would like to draw your attention to these comments:
Recently active cards: (all recent activity)
+1
: Create a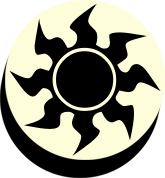 1/1 Fanatic agent with first strike.
-2
, Sacrifice an agent you control: Destroy target permanent.
-8
, Sacrifice X agents you control: Mookmad deals X+X damage to each other player. You gain X+X pop.
Mookmad looks mad
Makes his god look bad
+3
: Monetize 2.
(Create two

Money objects with "Sacrifice this: Generate one energy of any motif.")
-4
: Sacrifice X Moneys. Destroy all nonland permanents with converted energy cost of X or less.
-10
: Sacrifice X Moneys. You get an emblem with "At the beginning of your upkeep, each opponent loses X pop".
Dangerously Rich
+2
: The next event project you deploy this turn costs

less for each agent on the field.
-3
: Reveal your hand. For each motif energy symbol in energy costs of cards revealed this way, draw a card. Then discard two cards.
-9
: Draw seven cards. Until end of turn, you may discard a land card rather than pay a project's energy cost.
+1
: Create a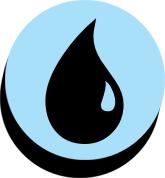 2/1 Illusion agent with virtuality.
(When it's targeted, sacrifice it.)
0
: Until your next turn, whenever an agent attacks you or a permanent you control, you may draw a card.
-7
: You get an emblem with "Agents you control get +1/+1 and have aegis and learning."
(When it deals damage to a player, you may draw a card.)
A computer whiz who created the best, most successful virtual reality engine that brings realistic-looking holographic avatars into reality.
[+]: Conquer target land.
[-]: Reform target government.
[-]: Rise to dictatorship.
See other cardsets