temporary storage
temporary storage by Sorrow
744 cards in Multiverse
244 with no rarity, 181 commons, 138 uncommons,
132 rares, 42 mythics, 7 tokens
2 token red, 3 token blue, 11 colourless, 1 token hybrid bluered, 1 token artifact, 122 white, 106 blue,
111 black, 118 red, 113 green, 73 multicolour, 8 hybrid, 54 artifact, 21 land
1001 comments total
bleh
The set creator would like to draw your attention to these comments:
Recently active cards: (all recent activity)
Enchant creature
Enchanted creature gets +1/+1 and has flying.
Role- At the beginning of your endstep, if you control no creatures with flying, you may exile a blue or white card from your hand. If you do, return Wings of Surveillance from your graveyard to the battlefield.
R
Creature – Satyr Berserker
Haste
Whenever Countdown Celebrant deals combat damage to a player, remove a Starfall counter (When Starfall happens each player takes 5 damage, exiles a nonland permanent, and sacrifices a land).
I. Create a 1/1 red and green Shaman token.
II. Return an instant or sorcery fron your graveyard at hand.
III. Copy the first instant or sorcery spell you cast this turn. If that spell has targets, you must choose new targets for the copy.
I. Create a token copy of target Advisor you control.
II. Until end of turn, creatures you control have "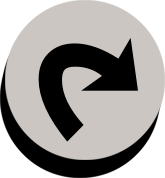 : Tap target nonland permanent."
III. Return all nonland permanents to their owner's hands.
I. Create a 1/1 black and green Citizen token.
II. Return target permanent card from your graveyard to your hand.
III. Draw a card for each creature you control.
See other cardsets