Lazando
174 cards in Multiverse
68 commons, 49 uncommons,
42 rares, 8 mythics, 7 basics
24 white, 28 blue, 23 black, 27 red, 32 green,
18 multicolour, 1 hybrid, 9 artifact, 12 land
90 comments total
Hunger, famine, and cuthroat violence in a hot and dry world without mana.
Cardset comments (2) | Add a comment on this cardset
Recently active cards: (all recent activity)
M
Legendary Creature – Angel
Flying, lifelink

When Lania attacks, defending player chooses fealty or death.

Fealty: Until the end of defending player's next turn, Creatures that player controls can't attack you or planeswalkers you control.

Death: Destroy all creatures.
Whenever Sacred Buffalo or another beast enters the battlefield under your control, gain 2 life.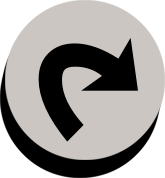 , Sacrifice Rainbow Trout: Add three mana of any one color to your mana pool. Use this mana only to cast Beast creature spells.
"Look there, in the river. Look upon those dazzling scales, and tell me our world is dead." – Ravata, leyline Mender
Illus. Sara Alexander Munoz
When Smuggler's Wurm enters the battlefield, put a tunnel counter on up to 3 target lands.

Lands with a tunnel counter on them gain "As long as this land is tapped, creatures you control can't block."
See other cardsets