Onar, Titans' Dominions
Onar, Titans' Dominions by Sorrow
249 cards in Multiverse
101 commons, 80 uncommons, 53 rares, 15 mythics
40 white, 40 blue, 39 black, 39 red,
39 green, 23 multicolour, 9 artifact, 20 land
86 comments total
A plane where size determines magical and mental capabilities.
Recently active cards: (all recent activity)
M
Legendary Planeswalker – Drenth
+1
Up to one target creature you control gains hexproof and indestructible until the beginning of your next upkeep.
-3
Return target nonland permanent to its owner's hand and create a 1/1 blue-green Hydra token.
-7
: You gain an emblem with "Whenever you cast a noncreature spell, create an X/X green-blue Hydra artifact creature token, where X is the spell's converted mana cost."
R
Legendary Creature – Hydra Shaman
When Taasu, The Unmaker enters the battlefield, if Taasu was cast from your hand, permanents lose indestructible. Then, destroy all noncreature permanents.
Exile a land from your graveyard: Taasu gets +3/+3 until end of turn.
"A reign is timed in memory, but destruction is never forgotten."
M
Legendary Creature – Whale Rogue
Noncreature spells you don't own have "As this spell is being cast,target player controlling World Titan, Tehi gains control of this spell."
Tehi takes what he wishes, as he took the mantle of World Titan when he wanted it.
Return all nonland permanents to their owner's hands.
Until end of turn, instants and sorceries you cast cost

less, where X is the number of cards returned to your hand this way.
To control the waves is to control devastation, one that spellcaster is not free from.
M
Legendary Creature – Giant Knight
Vigilance
Whenever World Titan, Nyworwa attacks or blocks, each other creature you control gains "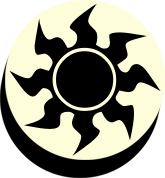 ,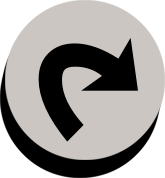 : Creatures you control get +1/+1 until end of turn."
Few have challenged Nyworwa, not because they fear her power, but because they respect her kindness.
See other cardsets