Community Mashup Set
Community Mashup Set by ttt3142
661 cards in Multiverse
217 with no rarity, 85 commons, 154 uncommons,
179 rares, 26 mythics
4 colourless, 97 white, 88 blue, 101 black, 121 red, 93 green,
64 multicolour, 20 hybrid, 1 split, 45 artifact, 26 land, 1 scheme
1732 comments total
A place for people to put their mashup cards.
This cardset is dedicated to the kind of design challenge known as Mash-ups. The way a mash-up works is: you select two cards and try to create one card that contains elements of both of them, combined into a reasonably elegant whole. A common way of selecting cards is randomly: to select a random printed card, you can use the Gatherer Random Card button or one of the alternatives. If you want to use Multiverse cards in your random selection, you can use Multiverse's random cards function.
This cardset is free for anyone to create cards, so feel free to mash away! It's a good way to keep your card design skills exercised. Post in the comments what the source cards were.
Recently active cards: (all recent activity)
R
Enchantment Creature – Giant Phoenix
Flying
At the start of you upkeep you may return a creature from your graveyard to the battlefield. It has haste and bushido 2 (it gains +2/+2 for each creature blocking it). Exile it at end of turn.
U
Creature – Treefolk Shaman
You may choose not to untap Viridian Corruptor during your untap step.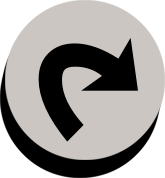 : Target artifact is a colorless Swamp land for as long as Viridian Corruptor remains tapped.
(It's no longer an artifact and has no abilities except "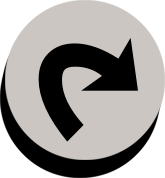 : Add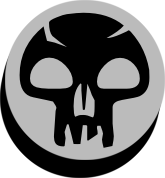 to your mana pool.")
+1
Put the top four cards of your library into your graveyard. Put an aura card from among them onto the battlefield.
0
Put a token that's a copy of target aura onto the battlefield.
-7
Search your library for any number of aura cards and put them onto the battlefield.
Choose one —
• Destroy target artifact. Draw a card.
• Choose a colour. Creatures can't block creatures of that colour this turn.
Destroy up to one target artifact, up to one target land, up to one target planeswalker.
Discard up to one card. If you do, draw two cards.
See other cardsets