Community Mashup Set
Community Mashup Set by ttt3142
929 cards in Multiverse
257 with no rarity, 109 commons, 235 uncommons,
297 rares, 31 mythics
7 colourless, 134 white, 123 blue, 140 black, 166 red, 131 green,
97 multicolour, 26 hybrid, 2 split, 64 artifact, 38 land, 1 scheme
2339 comments total
A place for people to put their mashup cards.
This cardset is dedicated to the kind of design challenge known as Mash-ups. The way a mash-up works is: you select two cards and try to create one card that contains elements of both of them, combined into a reasonably elegant whole. A common way of selecting cards is randomly: to select a random printed card, you can use the Gatherer Random Card button or one of the alternatives. If you want to use Multiverse cards in your random selection, you can use Multiverse's random cards function.
This cardset is free for anyone to create cards, so feel free to mash away! It's a good way to keep your card design skills exercised. Post in the comments what the source cards were.
Recently active cards: (all recent activity)
When Maelstrom Crack enters the battlefield each player secretly chooses up to one permanent to sacrifice. Unless you chose to sacrifice, and no opponent did, Maelstrom Crack enters the battlefield tapped.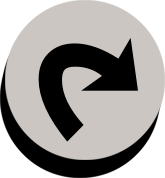 :
R
Legendary Creature – Human Cleric
You, and all creatures you control, have shroud.
While still a holy man, it is said, his faith was greater than the mountains were large; and so he walked through their fire without harm. But this tale is no more likely than any other.
Devoid, Flying
When Kozilek's Prophet enters the battlefield, everyone discards their hands.
When Kozilek's Prophet dies, everyone draws 7 cards.
It's a Rok! It's an Angel! No, it's coming for us!
When Drop Bear enters the battlefield, exile target creature until end of turn. It returns with a +1/+1 counter.
See other cardsets