Name That Card
41 cards in Multiverse
1 with no rarity, 7 commons, 16 uncommons,
13 rares, 4 mythics
5 white, 7 blue, 5 black, 5 red, 4 green,
7 multicolour, 6 artifact, 1 land, 1 scheme
493 comments total
A (sort of) contest for naming odd cards.
Recently active cards: (all recent activity)
? – When NTC #041 enters the battlefield, if it's not a token, create a token copy of it.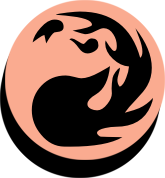 , Sacrifice NTC #041: Deal 2 damage to target creature or planeswalker.
Phasing
When Exchange Program phases out, you may have target opponent gain control of target creature you own.
When Exchange Program phases in, gain control of target creature you own controlled by an opponent. If you do, put three +1/+1 counters on that creature and it gains haste until end of turn.
Exile up to two target nontoken permanents, then return them to the battlefield under their owner's control. Creatures returned this way gain haste until end of turn.
U

Creature – Human Warlock
At the beginning of your upkeep, lose 2 life.
When you have seven or less life, transform NTC #038.
U

Creature – Angel Horror
When Saucer of Milk enters the battlefield, draw a card.
Whenever an opponent casts an aura, sacrifice Saucer of Milk. If you do, counter that aura.
If an opponent would gain control of exactly one permanent you control, they gain control of Saucer of Milk instead.
"May be t' hobs take a saucer o' milk each month so'n they take none o' me kin. I be thinkin' they've a fine collection by now."
See other cardsets