Dragon Gate
Dragon Gate by amuseum
105 cards in Multiverse
43 commons, 25 uncommons, 23 rares, 14 mythics
4 colourless, 17 white, 16 blue, 13 black, 12 red,
11 green, 29 multicolour, 1 artifact, 2 land
57 comments total
Suspicious portal appears on Dominaria
Dragon Gate:
A suspicious portal appears on Dominaria
When Sarkhan of Tarkir traveled back to the past, it created a rift in the center of the multiverse, Dominaria.
Plot points:
Sarkhan's time travel causes mystery portal to appear between Tarkir and Dominaria. -> Time Paradox
Horde of dragons from Tarkir fly through portal and reappear at Dominaria. -> Dragon Tempest
Dominarians accidentally disappear through rift and turn into dragons on Tarkir. -> Gate of Transcendence
Nexus event -> Nexus of the Multiverse
Teferi's spark reignites as direct consequence of new time rift on Dominaria. -> Oath of Teferi
Teferi vows to help fight Bolas only if Ugin and Sarkhan help to destroy the time rift. -> Pact of Collaboration
Phyrexian Oil clandestinely slips through the portal into Tarkir (cue next set)
Planeswalkers appearances:
Tarkir
Nexus
Dominaria
Card Distribution:
Dragon Gate is three mini-sets in one: Dominaria, Tarkir, and Nexus. Drafting officially is Tarkir/Nexus/Dom., but each mini-set can also be drafted alone or with each other in any combination.
Entire set has 462 cards. Each mini-set has 149 cards. Mini-set rarity break down: 10 mythic, 31 rare, 48 uncommon, 60 common. Special land sheet: 20 basic, 10 tapland
Recently active cards: (all recent activity)
+2
: Put a +1/+1 counter on up to one target permanent and untap it.
-3
: Each opponent loses 3 life and you gain 3 life.
-6
: You get an emblem with "Each creature you control with +1/+1 counter on it has trample, lifelink, and indestructible."
Enchant creature

Enchanted creature gets +1/+1, gains haste, and can attack as though it didn't have defender.
Flying
Breath
— As Corrupting Dragon attacks, you may pay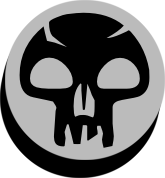 and sacrifice a creature. When you do, each opponent discards a card.
Flying
Breath
— As Hearth Dragon attacks, you may pay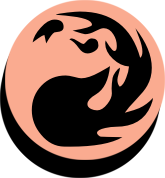 and discard a card. When you do, exile the top card of your library. Until end of turn, you may play that card.
Domain — Ingest X, where X is the number of basic land types among lands you control (Whenever this creature deals combat damage to a player, that player exiles the top X cards of er library.)
See other cardsets