Exodus
232 cards in Multiverse
85 commons, 61 uncommons,
62 rares, 23 mythics, 1 token
1 token artifact, 4 colourless, 27 white, 28 blue, 27 black, 27 red,
27 green, 54 multicolour, 15 hybrid, 11 artifact, 11 land
199 comments total
Weh'jed is on the brink of collapse, and the people of Al-Wel'jed are divided to stay or leave.
Cardset comments (5) | Add a comment on this cardset
The set creator would like to draw your attention to these comments:
Recently active cards: (all recent activity)
As long as there is an even number of warp counter on Warped Plains, it is a basic Plains. Otherwise it is a basic Island.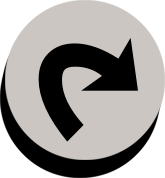 : Put a warp counter on Warped Plains.
M
Legendary Creature – Zombie Rogue
Indestructible
Whenever a Rogue you control deals combat damage to an opponent, gain control of target artifact that player controls until Al-Isfa'ik, the Golden King leaves the battlefield.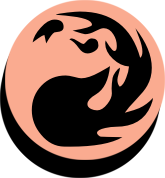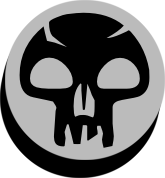 : Target Rogue creature gains intimidate until the end of turn
After becoming the King of Thieves, he implored Isfet to give him one last treasure: Immortality.

: Bandaged Automaton becomes a 3/3 colorless Construct creature until the end of turn.
When the House Sovereign decided to awaken the body of Kohmosefet II, he found instead an almost Shabti-like metallic construct in his coffin.
Reveal the top five cards of your library. You may put a creature or land card from among them into your hand. Put the rest into your graveyard.
The awaken do not hunger, nor do they sleep. What they do have is a thirst for avenging past grievances
Destroy all artifact creatures that was dealt damage this turn and all non-artifact creatures that was dealt damage by an artifact creature this turn. Discard your hand and draw cards equal to the number of creatures destroyed this way.
Ezim's remaining generals scour through battlefield, collecting the shattered clay so they can remake their army once more.
See other cardsets