Ulaqat
249 cards in Multiverse
101 commons, 80 uncommons, 53 rares, 15 mythics
44 white, 43 blue, 44 black, 44 red,
43 green, 2 multicolour, 12 artifact, 17 land
226 comments total
Snow World
The set creator would like to draw your attention to these comments:
Recently active cards: (all recent activity)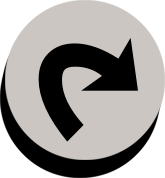 : Target creature gets +1/+0 until end of turn.
Sacrifice Bottled Summer: Deal 2 damage to target snow creature.
Iquoono traders capture the equator's essence and trade for items from all across Ulaqat.
Morbid- When Slaughterer Saved attacks, if a creature died this turn, Slaughterer Saved gains lifelink and gets +3/+3 until end of turn.
Nulun taught life through death, and the choice has been easy ever since.
Torpor (You may put a +1/+1 on this creature instead of untapping it.)

As long as Shielded Squirrel is tapped, you have hexproof.
Whenever a creature you control dies, you may untap target land you control.

Creatures and enchantments you own have flash.
Whenever an opponent would search their library, that player exiles the top 5 cards of their library instead.

Whenever you would search your library, draw 5 cards instead.
Genius is improvisation, not reliance on what's already understood.
See other cardsets