[Card Dump] Tahazzar's Designs
[Card Dump] Tahazzar's Designs by Tahazzar
91 cards in Multiverse
3 with no rarity, 12 commons, 25 uncommons,
37 rares, 14 mythics
1 colourless, 14 white, 18 blue, 21 black, 7 red,
10 green, 11 multicolour, 3 hybrid, 4 artifact, 2 land
148 comments total
Not-so-messy cards made over the years.
Cardset comments (1) | Add a comment on this cardset
Recently active cards: (all recent activity)

, Discard an artifact card: Draw a card.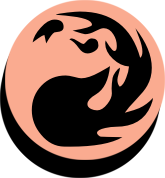 , Sacrifice Scrap Learning: Return target artifact card with mana value X or less from your graveyard to the battlefield. Activate only as a sorcery.
Sometimes 'later' becomes 'now'.
Illus. Victor Hugo Harmatiuk
Counter target creature spell unless its controller discards a creature card and pays 2 life.
U
Creature – Phyrexian Horror
Faulty (You may cast this spell as though it had flash. If you do, it enters the battlefield with a -1/-1 counter on it.)
When Bilebox dies, destroy up to one target permanent that was dealt damage this turn.
Flying
When you cast Wail of Penance, create two 1/1 white and black Spirit creature tokens with flying.
When a player controls more creatures than you, they sacrifice creatures equal to the difference.
Flash
Flying
When Cursebreaker Harpy enters the battlefield, you and permanents you control gain protection from noncreature permanents your opponents control until end of turn.
See other cardsets