Verdia
286 cards in Multiverse
5 with no rarity, 122 commons, 79 uncommons, 80 rares
48 white, 48 blue, 48 black, 49 red,
47 green, 3 multicolour, 11 artifact, 32 land
26 comments total
First set of the Verdia miniblock, themed around lands
Cardset comments (2) | Add a comment on this cardset
The set creator would like to draw your attention to these comments:
Recently active cards: (all recent activity)
Destroy target colorless permanent.
You may search your library for a Mountain card, reveal it and put it in your hand, then shuffle your library.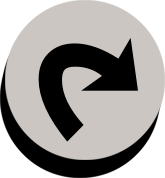 : Target land becomes the basic land type of your choice in addition to its other types until end of turn.
Enchant creature
You control enchanted creature.
Whenever a creature comes into play under an opponent's control, attach Souljack to that creature.
R
Creature – Treefolk Druid
Rootfathom Apprentice has all activated and triggered abilities of lands in play.
See other cardsets