The Oncoming Storm
The Oncoming Storm by dude1818
263 cards in Multiverse
95 commons, 67 uncommons,
69 rares, 15 mythics, 17 basics
33 white, 41 blue, 48 black, 32 red, 41 green,
11 multicolour, 1 hybrid, 22 artifact, 34 land
390 comments total
A crossover between Doctor Who and Magic. It's also on Facebook! Check it out here: https://www.facebook.com/DWMTG
A set of cards from the Magic: the Gathering trading card game (printed by Wizards of the Coast) using themes and ideas from the British Broadcasting Corporation television show Doctor Who and its spinoffs in television and other media.
Card layouts, symbols, etc. are copyrighted by Wizards of the Coast. Card images, flavor text, etc. are copyrighted by the British Broadcasting Corporation. These cards are a work of fan-fiction; I do not claim ownership over any individual elements.
Cardset comments (4) | Add a comment on this cardset
The set creator would like to draw your attention to these comments:
Recently active cards: (all recent activity)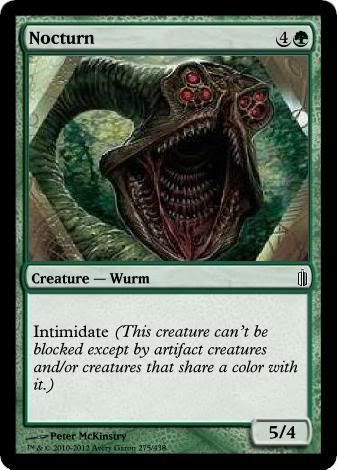 Enchant creature
You control enchanted creature.
At the beginning of your end step, destroy enchanted creature. You may attach Family of Blood to target creature.
Equipped creature has defender and indestructible.
Equip

"To lose is to win / And he who wins shall lose." — inscription on the Ring of Rassilon, "The Five Doctors"
R
Artifact Creature – Construct
Indestructible
Whenever Peg Doll is dealt damage by a creature, it deals that much damage to that creature.
"Tick tock goes the clock / Even for the Doctor." – Nursery Rhyme, "Night Terrors"
See other cardsets