Worm
94 cards in Multiverse
24 with no rarity, 5 commons, 15 uncommons,
34 rares, 16 mythics
1 colourless multicolour, 3 colourless, 22 white, 18 blue, 5 black,
13 red, 9 green, 18 multicolour, 2 hybrid, 3 artifact
190 comments total
A Magic set based on Worm, by Wildbow. SPOILERS (probably). Open to all.
In case it's not obvious - spoilers!!!
Recently active cards: (all recent activity)
M
Legendary Creature – Endbringer
Flying, Indestructible
When Simurgh, Tinkernest enters the battlefield, each player reveals their library and puts all artifact cards directly into play.
At the end of each player's turn, they must sacrifice an artifact.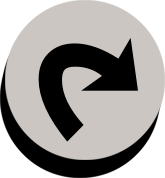 : Untap all other creatures you control. They gain hexproof until end of turn. If it's the combat phase, remove them all from combat and after this step, there is an additional declare attackers and declare blockers step.
M
Legendary Creature – Endbringer
Flying
If The Simurgh would be destroyed, regenerate it.
Whenever another creature without a fate counter on it attacks or blocks, put a fate counter on it.
Whenever a creature with a fate counter attacks or blocks, destroy all attacking creatures and all blocking creatures.
R
Legendary Creature – Human
You may look at the top card of any library. (You may do this at any time. You may lie about it.)
[Interpolation] would tell the host exactly how much it was going to hurt, because punches to the face are also power.
Legendary Creature – Serpent Horror
Double Strike, Indestructible
Whenever Leviathan, Endbringer becomes blocked, put a tide counter on each of up to two target non-basic lands with the same controller as that creature. Those lands are islands (This effect lasts indefinitely). Then, if there have been no extra combats this turn and all non-basic lands the defending player controls are islands, untap Leviathan and there is an additional combat step after this one.
See other cardsets