Temporary Allies
196 cards in Multiverse
2 with no rarity, 26 commons, 56 uncommons,
81 rares, 22 mythics, 9 tokens
1 token hybrid bluered, 1 token hybrid whiteblue, 2 token colourless, 6 colourless, 1 token black, 1 token hybrid whitered, 1 token artifact, 2 token white, 10 white,
11 blue, 6 black, 11 red, 10 green, 89 multicolour, 27 hybrid, 12 artifact, 5 land
182 comments total
A supplemental collection of multiplayer and Commander concepts
Recently active cards: (all recent activity)
When Moment Filter enters the battlefield, scry 1.
At the beginning of your upkeep, choose one that hasn't been chosen —
• Draw a card.
• Look at the top 3 cards of your library and put them back in any order.
• Exile Moment Filter then return it to the battlefield under its owner's control.
R
Enchantment Creature – Shapeshifter
You may have Living Reflection enter the battlefield as a copy of any enchantment or creature on the battlefield, except it's an enchantment in addition to its other types.
Legendary Snow Creature – Human
Other snow permanents you control have hexproof.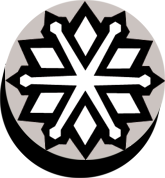 : Untap target nonsnow nonland permanent.
"As I pass by you, so too shall winter cede to spring."
M
Legendary Creature – Angel
Flying, lifelink
Whenever a creature you control would die, instead exile that creature until you have 5 or less life. (These creatures return under their owner's control.)
R
Legendary Creature – Zombie Elf
When Kamek, Jarad's Apprentice enters the battlefield, create a 1/1 green Saproling creature token.
Whenever a nontoken creature dies, populate. (Put a token onto the battlefield that's a copy of a creature token you control.)
"Their chaff is our fodder."
See other cardsets