Erralix
227 cards in Multiverse
99 commons, 66 uncommons, 55 rares, 7 mythics
40 white, 38 blue, 34 black, 40 red,
37 green, 12 multicolour, 15 artifact, 11 land
146 comments total
Revolves around indestructible v tokens.
Commons are finished (for now)!
Recently active cards: (all recent activity)

, Exile Urn of Resolution: Return target card from your graveyard to your hand, then exile your graveyard.

, Sacrifice Traveler's Amulet: Search your library for a basic land card, reveal it, and put it into your hand. Then shuffle your library.
Each nontoken creature you control get +1/+1 for each other creature you control with the same name as that creature.
Whenever a land enters the battlefield, its controller puts a 1/1 green Elf Nomad onto the battlefield tapped under his or her control.
Flask of Aeternum enters the battlefield with X charge counters on it.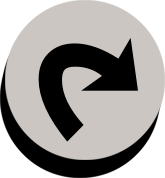 , Remove a charge counter from Flask of Aeternum: Target permanent gains indestructible until end of turn.
See other cardsets