Comic Book Set
Comic Book Set by MOON-E
292 cards in Multiverse
7 with no rarity, 273 commons, 10 uncommons, 2 rares
49 white, 50 blue, 51 black, 49 red,
59 green, 4 multicolour, 30 artifact
305 comments total
A top down Comic set in the vein of Theros or Innistrad, designed by MTGS Custom Card forum
Recently active cards: (all recent activity)
Target creature card in your graveyard gains Revive until end of turn. The Revive cost is equal to its mana cost. (Pay its mana cost, exile it from your graveyard: Put a token that's a copy of it onto the battlefield. Revive only as a sorcery.)
Tap up to two target creatures. During its controller's next untap step, those creatures don't untap unless their power is 4 or greater.
C
Creature – Human Artificer
suit Up (Whenever this creature attacks or blocks, you may attach an Equipment you control to it.)
When Equipment Inventor enters the battlefield, look at the top three cards of your library. You may reveal an artifact card from among them and put it into your hand. Put the rest on the bottom of your library in any order.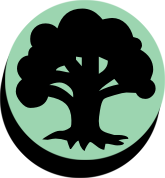 : monstrosity 2
(If this creature isn't monstrous, put 2 +1/+1 counters on it and it becomes monstrous.)
When Sporeback Stegadon becomes monstrous, you gain life equal to its power.
See other cardsets