Designing the Core
211 cards in Multiverse
101 commons, 67 uncommons, 34 rares, 9 mythics
34 white, 33 blue, 39 black, 38 red,
32 green, 1 multicolour, 26 artifact, 8 land
43 comments total
Taking Top Down to the Next Level
Cardset comments (4) | Add a comment on this cardset
Recently active cards: (all recent activity)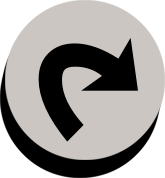 : Put a colorless artifact token named Gold onto the battlefield. It has "Sacrifice this artifact: Add one mana of any color to your mana pool." Dragon's Hoard deals X damage to you, where X is the number of artifacts named Gold you control.
+1
: Each player discards a card.
-2
: Target player sacrifices a creature.
-6
: Separate all permanents target player controls into two piles. That player sacrifices all permanents in the pile of his or her choice.
See other cardsets