Hinterlands of Ghocamer
Hinterlands of Ghocamer by amuseum
93 cards in Multiverse
60 commons, 19 uncommons, 12 rares, 2 mythics
15 white, 14 blue, 21 black, 20 red,
10 green, 2 multicolour, 10 split, 1 artifact
16 comments total
Primary races: Kithkin Merfolk Vampire Pyrfolk Dryad
The set creator would like to draw your attention to these comments:
Recently active cards: (all recent activity)
Target creature gets -1/-1 until end of turn.

At the beginning of the next upkeep, it gets a +1/+1 counter.
Queen: A mother knowingly giving her son poison to consume.

Crown Prince: You would rather have me grow a tolerance to poison than see me be poisoned.
C
Creature – Kithkin Wizard
When Exhaust Scryer enters, create a
Gift token
(A colorless enchantment artifact with "Sorcerous,

,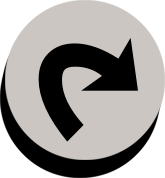 , Sacrifice this permanent: Target permanent gets a +1/+1, charge, level, loyalty, or fate counter")
.

,
Exhaust
an artifact token
(tap an artifact token you control that are untapped)
: Scry 1.
When White Phase Removal enters, target creature or planeswalker phases out until White Phase Removal leaves. You gain life equal to the mana values of that permanent and all Attachment (Aura, Equipment, and/or Fortification)s attached to it.
C
Creature – Kithkin Soldier
Flash

When White Phaser enters, target nonland permanent phases out.
See other cardsets