Steam
49 cards in Multiverse
2 with no rarity, 26 commons, 17 uncommons,
3 rares, 1 mythic
1 colourless, 6 white, 5 blue, 7 black,
12 red, 8 green, 10 artifact
130 comments total
Set on a mechanical plane composed entirely of artifacts.
Cardset comments (10) | Add a comment on this cardset
The set creator would like to draw your attention to these comments:
Recently active cards: (all recent activity)
C
Artifact Creature – Horror
Mechanical Horror gets +2/+2 for each artifact attached to it.
C
Artifact Creature – Human Soldier
When Salvager Guy enters the battlefield you may return target artifact card with converted mana cost 2 or less from your graveyard to your hand.
R
Artifact Creature – Construct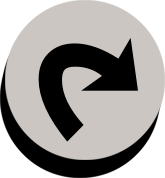 : Put a +1/+1 counter on each artifact creature you control.
C
Artifact Creature – Dwarf Soldier
Haste

"We dwarves are natural sprinters – very dangerous over short distances!"
See other cardsets