Eluim
229 cards in Multiverse
101 commons, 60 uncommons, 53 rares, 15 mythics
37 white, 37 blue, 37 black, 37 red,
37 green, 1 multicolour, 41 artifact, 2 land
129 comments total
A continent at its technological peak, and the old steampunk routine.
Cardset comments (9) | Add a comment on this cardset
Recently active cards: (all recent activity)
R
Legendary Creature – Human Lord
At the beginning of each upkeep, if you control seven or more Children, draw a card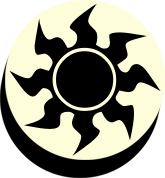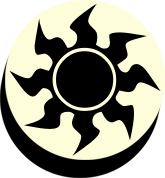 ,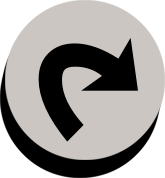 : Put a 1/1 white human child token on the battlefield for each artifact you control.
Whenever you draw a card outside of your draw step you may shuffle Industrious Oprhan into its owner's library and proliferate artifacts.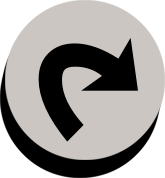 : Prevent the next 2 damage that would be dealt this turn to equipped creatures you control.
The finest coats are sheared from the sheep of Aderman's Farms.
Choose 1: Deal 1 damage to target creature or player or sacrifice an artifact and deal 4 damage to target creature or player.
Enchant creature

Whenever enchanted creature blocks, put a +1/+1 counter on each other blocking creature you control.
See other cardsets