Libelone
249 cards in Multiverse
101 commons, 80 uncommons, 53 rares, 15 mythics
40 white, 40 blue, 40 black, 39 red,
40 green, 31 multicolour, 19 artifact
157 comments total
Carnivale & arts plane
Cardset comments (3) | Add a comment on this cardset
The set creator would like to draw your attention to these comments:
Recently active cards: (all recent activity)
Whenever a player taps a land for mana, tap all lands that player controls.
Lands tapped this way don't untap during their controller's next uptap step.
Each player may exile a nonlegendary creature from their hand. Then, each player may put a creature exiled this way onto the battlefield. If a player put a creature onto the battlefield this way, that player exiles a creature they control.
Sacrifice a creature: Target Eye gets +1/+1 and gains deathtouch until end of turn.
Horror had always been part of Libelone, but nothing before had ever captured terror so perfectly nor been able to express that terror to others.

,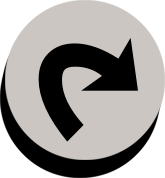 : Untap target artifact. Until end of turn that artifact can't activate any abilities that aren't mana abilities.
Vandalism takes moments. Restoration takes hours.
At the beginning of your upkeep, target player draws a card and may put a land card from their hand onto the battlefield tapped. Up to one target creature they control gains hexproof until the beginning of your next upkeep.
"I spent so many years on the stage. Now, I wonder how many I left at this country villa."
See other cardsets