FICG: Equestria Girls
FICG: Equestria Girls by Alex
409 cards in Multiverse
128 commons, 151 uncommons,
90 rares, 16 mythics, 12 basics, 12 tokens
1 token colourless, 1 colourless, 1 token green, 1 token white, 7 token artifact, 2 token black, 51 white, 61 blue,
48 black, 59 red, 56 green, 51 multicolour, 2 hybrid, 1 split, 40 artifact, 27 land
196 comments total
Friendship Is Card Games! Cards designed by FanOfMostEverything on FimFiction.net, assembled into a set by AlexTFish.
Welcome all! This cardset is composed of cards designed by FanOfMostEverything and assembled into a set by AlexTFish.
You can see an overview of the set's themes and mechanics here.
Recent activity on the cardset:
Cardset comments (5) | Add a comment on this cardset
Recently active cards: (all recent activity)
Whenever a card is put into your graveyard from anywhere, you gain 1 life.
"Oh well. Now I get to eat it!"
—Pinkie Pie
Illus. Legend of Everfree
At the beginning of your upkeep, put a verse counter on "Coinky-Dink World".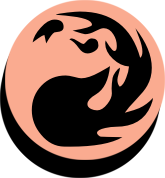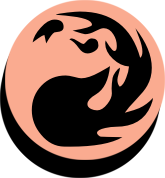 , Sacrifice "Coinky-Dink World": Repeat the following process X times, where X is the number of verse counters on "Coinky-Dink World". Draw three cards, then discard two cards at random. If two cards that share a card type are discarded this way, "Coinky-Dink World" deals 2 damage to each opponent.
Trample
The first spell each opponent casts each turn costs

less to cast.
"Safety's boring. Let's see what you've got!"
U
Creature – Pegasus Warrior
Flying
Champion a Human (When this enters the battlefield, sacrifice it unless you exile a Human you control. When this leaves the battlefield, that card returns to the battlefield.)
Transformed Courser attacks each combat if able.
Whenever another creature you control becomes the target of a spell, put a +1/+1 counter on that creature.
They can prepare someone for a photo shoot even as it's happening. Given how Photo's muse works, they usually need to.
See other cardsets