Vryn
90 cards in Multiverse
61 commons, 15 uncommons, 14 rares
21 white, 23 blue, 19 black, 14 red,
9 green, 1 multicolour, 2 artifact, 1 land
125 comments total
Cold War Spy themed set
Design Overview
Vryn is a cold war themed set focussed on espionage tropes. I plan to draw a lot from popular interpretations of spy fiction. Think things like James Bond. Mechanically, I'm experimenting with much greater than normal quantities of modal effects. Players will be given the opportunity to make many decisions. These decisions should allow players the opportunity to infer things about their opponent's plans, gathering intelligence. These decisions should also allow for misinforming the opponent by making strange choices, counter intelligence.
Plot Introduction
In the years since Alhammarret's disappearance, tensions between the Trovian and the Ampryn have continued to rise. War looms as each side attempts to learn more about the other's plans and disrupt each others capabilities. Trovia is engaged in a war with the Affebern while the Core States are occupied with a potential rebellion in the Nurich province. The Mage Elite continue to remain aloof, asserting only the leadership needed to maintain access to the mage rings coveted by both the Ampryn and the Trovian.
Notes
Set is still in early design. All costs should be seen as provisional and comments on power level of a card mostly aren't helpful at this stage. There will be lots of placeholder names and "add flavor later" found as well. If there are any common spy tropes or cold war references you think I should make, feel free to leave a comment with your idea. It will be greatly appreciated.
Cardset comments (2) | Add a comment on this cardset
Recently active cards: (all recent activity)
deceive 4 (Once per turn, you may give Angler Terror +4/-4 until end of turn)
Artifact creatures can't block Angler Terror.
Safe harbor never seemed so far away.
When Mage-Ring Workshop enters the battlefield, you may pay

. If you do, Provision a Gadget
(Create a Gadget token of your choice.)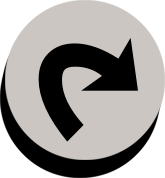 : Add

.
When Q's Coupe enters the battlefield, Provision a Gadget (Create a Gadget token of your choice.)
Sacrifice a Gadget : Q's Coupe becomes a Creature and gains First Strike, and Trample until end of turn.
Crew 2
Equipped with standard charging ram, mana cannon, and autopilot.
C
Creature – Human Artificer
When ~ enters the battlefield, Provision a Gadget (Create a Gadget token of your choice.)
When ~ enters the battlefield, Provision a Gadget (Create a Gadget token of your choice.)
Whenever you cast a spell with converted mana cost six or greater, ~ deals 4 damage to any target
See other cardsets