Siluras
212 cards in Multiverse
94 commons, 50 uncommons,
47 rares, 16 mythics, 5 tokens
40 white, 48 blue, 38 black, 37 red,
37 green, 1 artifact, 11 land
149 comments total
A world where everything evolved for size and power over intelligence.
Cardset comments (6) | Add a comment on this cardset
The set creator would like to draw your attention to these comments:
Recently active cards: (all recent activity)
Reach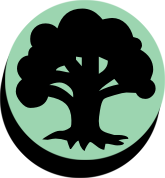 : Target Forest becomes a 0/5 Wall creature with Reach and Defender until end of turn.
The deepest parts of the forest aren't thick because of the trees.
At the beginning of you Upkeep, look at the top X cards of your Library, where X is equal to your current Life total. Choose one of those cards and put the rest into your graveyard. Cast that card without paying its Mana cost. You lose Life equal to its converted mana cost.
Defender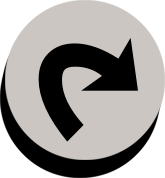 : Boundary Guard deals damage equal to its power to target attacking creature.
Target creature you control deals damage equal to its power to another target creature.
See other cardsets