Hus Werny 火山
Hus Werny 火山 by amuseum
119 cards in Multiverse
75 commons, 27 uncommons,
11 rares, 5 mythics, 1 token
1 token colourless, 26 white, 13 blue, 19 black, 19 red,
18 green, 3 multicolour, 5 split, 8 artifact, 7 land
27 comments total
Fire/volcanic world that turns into water/ocean world
Hus Werny is a fire mountain (volcano) world. The entire world is covered in sulfur spewed from hundreds of active volcanoes. Their eruptions can shoot plumes several hundred miles into the atmosphere.
As such, the world lacks certain features like oxygen and water.
Hus is a predominantly red set with a dearth of blue cards. Khif is a predominantly blue set with a dearth of red cards. Some mechanics are shared between sets, but may differ in amounts and colors.
Each set has:
200 cards total
80 commons
75 uncommons
35 rares
10 mythics
Color C/U/R/M=Total
Red 20/17/8/3=48
Blue 10/9/4/1=24
WBG 15/13/6/2=16
Artifact 5/6/2/0=13
Land 0/4/3/0=7
In Khif the red and blue card amounts are switched.
Cardset comments (4) | Add a comment on this cardset
Recently active cards: (all recent activity)
When Molten-Skin Liberannus enters, destroy up to one target artifact or enchantment.
C
Creature – Illusion Warrior
Flying

Catalyze red — When Solareal Zealot enters, destroy up to one target enchantment. If a red enchantment was destroyed this way, put a +1/+1 counter on Solareal Zealot.
Day destroys the gate from inside
Break on through to the other side
+1
: Sacrifice up to one Mountain. If you do, produce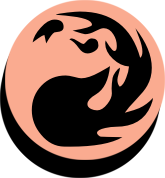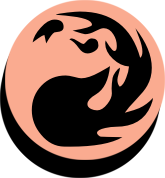 and draw a card.
-2
: Return target Mountain card from your graveyard to the field. It becomes a 3/3 red Elemental creature with haste and retains its other types.
-6
: You get an emblem with "Whenever a Mountain you control dies, it deals 3 damage to any target."
C
Creature – Treefolk Shaman
When Fuming Cactar enters, sacrifice up to one land. If you do, manafacture 2 (Summon 2 1/1 Elemental creatures of all colors with "Sacrifice this creature: Produce one mana of any type.").
U
Creature – Illusion Cleric
When enters, put up to one target creature card with converted mana cost 2 or less from a graveyard onto the field under your control. It is an Illusion and loses all other types.
See other cardsets