The Pirate Set
75 cards in Multiverse
34 commons, 28 uncommons, 13 rares
17 white, 13 blue, 11 black, 11 red,
10 green, 2 multicolour, 10 artifact, 1 land
15 comments total
gold counters. gold countersss
Cardset comments (1) | Add a comment on this cardset
Recently active cards: (all recent activity)
Nonland permanents you control gain "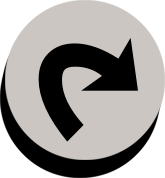 : This permanent deals 3 damage to target creature or player" until end of turn.
"Roll out the cannons. Let's see how mighty their fleet looks after a few vollies."
C
Creature – Human Cleric Soldier
Stalwart — At the beginning of your end step, if Combat Cleric is untapped, you gain 2 life.
Activated abilities cost

more to activate unless they're mana abilities.
"It's a lot easier to smuggle something through some backwater dump than a heavily guarded port city."
-- Tyl, Pirate Captain
Scoundrel gets +1/+0 as long as you control a Treasure.
Remove a gold counter from a Treasure you control: Scoundrel gains first strike until end of turn.
See other cardsets