My Universe, My Rules
My Universe, My Rules by Vitenka
347 cards in Multiverse
47 with no rarity, 148 commons, 34 uncommons,
82 rares, 30 mythics, 6 basics
18 colourless, 27 white, 92 blue, 35 black, 42 red, 35 green,
38 multicolour, 21 hybrid, 1 split, 24 artifact, 14 land
1139 comments total
Making the rules of magic bend in all new and interesting ways. Very very temporary stuff here. I think it's gone all 'un' on me.
Cardset comments (4) | Add a comment on this cardset
The set creator would like to draw your attention to these comments:
Recently active cards: (all recent activity)
Whenever a player takes control of Fervously Converable, they put a +1/+1 counter on it.
Deal 3 damage to target.
(Limited)
to attacking or blocking creatures, unless you pay an additional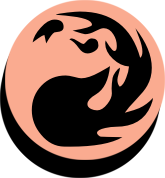 .
R
Artifact Creature – Avatar
Indestructible, Trample
If Darksteel Avatar is in your graveyard, you lose the game.
See other cardsets