Aerikal
256 cards in Multiverse
101 commons, 61 uncommons,
56 rares, 11 mythics, 20 basics, 7 tokens
1 token green, 1 token hybrid blackgreen, 1 token blue, 2 token white, 1 token black, 1 token red, 37 white, 37 blue,
37 black, 37 red, 37 green, 15 multicolour, 5 hybrid, 16 artifact, 28 land
569 comments total
When mana returns to a world where it has long been scarce, great events are set in motion
Cardset comments (7) | Add a comment on this cardset
Recently active cards: (all recent activity)
Flash
When Selachi Naturalist enters the battlefield choose one:
● Counter target artifact or enchantment spell.
● destroy target artifact or enchantment.
U
Creature – Human Cleric Minion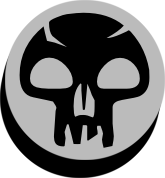 ,sacrifice a Zombie: Target player loses 2 life.
Whenever Frozen Behemoth becomes tapped, it doesn't untap during its controller's next untap step.
"Slow and Ponderous meets Large and Nasty."
- Tez, Tuoni Frostmage
Protection from White.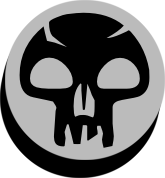 : Corrupted Crusader gets +1/+1 until end of turn.
The Knights of the Crown have fallen far in their unquestioning service to the emperor.
See other cardsets