Mercadia City
25 cards in Multiverse
17 commons, 3 uncommons, 1 rare, 4 tokens
1 token black, 2 token artifact, 1 token hybrid greenwhite, 3 white, 1 blue, 5 black,
4 red, 1 green, 3 multicolour, 2 hybrid, 2 artifact
18 comments total
A new look at Mercadia, focused on the capital before the events of Mercadian Masques, featuring Organizations.
Recently active cards: (all recent activity)
Exile the top two cards of your library. You may play those cards this turn. You may play any goblin cards exiled this way as long as they remain exiled.
Exile target creature or Organization until Permit Suspension leaves the battlefield.
You may sacrifice a Treasure. If you do, create a 2/2 black Mercenary creature token with Deathtouch. Otherwise, create a Treasure token. (It's an artifact with "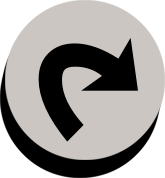 , Sacrifice this: Add one mana of any colour."
See other cardsets