Harrenswich
Harrenswich by Sorrow
249 cards in Multiverse
101 commons, 80 uncommons, 53 rares, 15 mythics
36 white, 37 blue, 37 black, 36 red,
37 green, 22 multicolour, 28 artifact, 16 land
142 comments total
Vaguely medieval England world loosely influenced by Robyn Hode.
Recently active cards: (all recent activity)
R
Legendary Creature – Human Rogue
When Ronson, Distinguised Outlaw enters the battlefield, ransom up to any three target artifacts, creatures, or enchantments.
(Exile it until its owner pays

to return it)
Whenever a player pays a ransom, each player creates a colorless treasure artifact token with "Tap, Sacrifice this artifact: Add one mana of any color."
U
Creature – Merfolk Knight
Whenever a permanent enters the battlefield from exile or is cast from exile Chasm Guard deals 1 damage to target player and draw a card.
The split between the Eastern and Western halves of the Norbrashey Isles is considered sacred and protected by only the most cunning and powerful knights.
C
Artifact Creature – Homunculus
Sacrifice Paper Homunculus: Return target artifact from your graveyard to your hand. Activate this ability only if you control three or more tapped creatures.
R
Legendary Creature – Elf Lord
Vigilance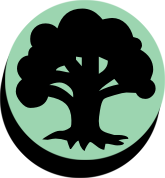 : Lord Birchtorn of Tallpine fights target tapped creature.
Foremost of the Elven Lords, Lord Birchtorn has vowed to root out the wooded hiding spots of the Bandits Bravado.
R
Creature – Faerie Wizard Advisor
Flying
Edict- Whenever Envoy of Amnesia gains a counter, each opponent puts X cards from the top of their library into their graveyard, where X is Envoy of Amnesia's power.
See other cardsets