Mythics
Mythics by wurms
41 cards in Multiverse
41 mythics
1 colourless, 2 white, 4 blue, 6 black, 4 green,
19 multicolour, 1 hybrid, 1 artifact, 3 land
233 comments total
place for epic card ideas - expect op flashy mythics!
Cardset comments (1) | Add a comment on this cardset
Recently active cards: (all recent activity)
If Planar Paradise would enter the battlefield, pay

instead. If you do, put Planar Paradise onto the battlefield. If you don't, exile Planar Paradise.
Lands you control have "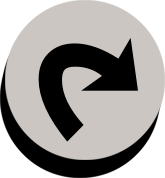 : Add three mana in any combination of colors."
Target player loses 7 life, discards seven cards, and sacrifices seven permanents. Exile Demonic Punishment.
There are some fates so wretched, that no sin or crime can make one worthy.
Tap three untapped creatures you control: Put a creature card from your hand onto the battlefield. Activate this ability only once each turn.
M
Creature – Elemental Horror
Trample, Deathtouch.
Sacrifice a creature: Put a +1/+1 counter on Hungering One.
Sacrifice a land: Regenerate Hungering One.
Search your library for a card, then put that card into your hand. Exile all other cards from your library, hand and graveyard.
Only in the darkest depths of the mind, can true power be found.
See other cardsets