Perdonia
51 cards in Multiverse
21 commons, 17 uncommons,
10 rares, 2 mythics, 1 token
1 token hybrid redwhite, 10 white, 7 blue, 7 black, 7 red,
7 green, 4 multicolour, 3 artifact, 5 land
108 comments total
The people of Perdonia worship the temples, and have many odd activities
Recently active cards: (all recent activity)
Flying, Haste
Whenever Ritual Phoenix deals combat damage to a player, add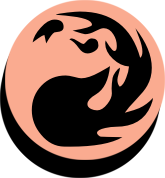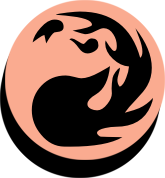 . Spend this mana only to cast spells in exile.
As an additional cost to cast Perdonian Ritual, sacrifice a creature
Perdonian Ritual deals damage to any target equal to the power of the sacrificed creature
Odd things go on in Perdonia, and they aren't all innocent either.
Enchant creature
Whenever enchanted creature deals combat damage to a player, it's controller loses life equal to the damage dealt this way
Exile up to two target creatures with converted mana cost 3 or less
The Jungle tribes of Perdonia are very gracious until you overstay your welcome...
See other cardsets