Silmarillion: The Love of Lúthien
Silmarillion: The Love of Lúthien by Tahazzar
63 cards in Multiverse
2 with no rarity, 20 commons, 24 uncommons,
12 rares, 5 mythics
13 white, 5 blue, 17 black, 10 red,
15 green, 1 multicolour, 1 artifact, 1 land
46 comments total
Second set of the block. See http://www.magicmultiverse.net/cardsets/2161.
Recently active cards: (all recent activity)
+1
: Until your next turn, up to one target creature gains double strike.
-2
: Exile target noncreature, nonland card from a graveyard. You may play it this turn.
-7
: Create twenty colorless Treasure artifact tokens with "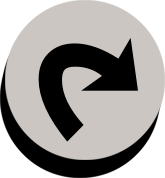 , Sacrifice this artifact: Produce one mana of any color."
Illus. Kairosis (***) | DeviantArt.com
R
Enchantment Creature – Incarnation
Everything is black.
It was bred of mists and darkness on the confines of the Shadowy Seas, spinning a clinging gossamer of utter gloom that catches in its mesh stars and moons and all bright things that sail the airs.
Illus. Sashax01 (Sasha-Anne) - DeviantArt.com
Each player loses 2 life for each untapped enchantment they control.
Morgoth forged for himself a great crown of iron, which he never took from his head, though the burden of that crown and of the jewels bowed down his head, as though the world were set upon it.
Illus. formenost (Thomas R.) - DeviantArt.com
Target opponent reveals their hand. You choose a nonland card from it, then that player may pay 3 life. If they do, return Hells of Iron to its owner's hand. Otherwise, that player discards the chosen card.
You gain 2 life for each creature card in your graveyard.
So great was her sorrow, as the Music unfolded, that her song turned to lamentation long before its end, and the sound of mourning was woven into the themes of the World before it began.
See other cardsets