Pemberly Revised
137 cards in Multiverse
61 commons, 46 uncommons,
16 rares, 8 mythics, 6 tokens
1 token blue, 2 token colourless, 1 token red, 2 token white, 15 white, 14 blue, 14 black,
15 red, 17 green, 28 multicolour, 11 hybrid, 11 artifact, 6 land
116 comments total
A second take on my top-down legendary set
This set prioritizes enemy colour pairs over the allies. What this means is that the flavour and keyword mechanics given to each colour overlap with their enemies. This does not mean that only the enemy colour pairs have draftable archetypes. Pemberly is set on the eponymous plane, a world of aristocracy. Each enemy pair faction is a noble house that resides on the plane of Pemberly, and each values a different aspect of nobility.
Trellica (WB) - the Trellican people value the Prosperity of the nobility, reveling in lavish parties they throw for their friends and allies. Nearly anything you might desire can be acquired in Trellica, for the right price. The ability word of this faction is Affluence, granting additional benefits if you have more life than your opponent.
Dyneia (UR) - the Dyneian people are artists; sculptors, painters, and musicians. They love the beauty that arises when one has the luxury of free time in which to practice. Some in Dyneia love contemplating aesthetics, while others bask in the viscerally emotional experiences of truly magnificent art. Some Dyneian artists sculpt illusions of exquisite lifelikeness, while others weave such strong emotional magic into their art that it comes to life. The Dyneian ability word is Artistry, which rewards you for drawing and discarding cards.
Grambyre (BG) - the Grambyre people are a ruthless bunch. They love the authority that comes with a high rank. The Grambyre have a strict hierarchy, a natural system that determines who holds power. Most nobles of the Grambyre lust after this power, and if given the opportunity, would kill to inherit it. The Grambyre have an ability word, Privilege, which grants additional abilities to creatures that have the lowest CMC among nontoken creatures you control. Many Grambyre cards act as sacrifice outlets.
Gallasthene (RW) - the Gallasthene people are an enthusiastic group who enjoy pomp and circumstance. They take every opportunity to show off their majesty in magnificent displays. They love parades and fireworks, or anything that makes them feel like a part of something big. The nobility of the Gallasthene magically inspire commoners within sight. This faction has the ability word Glory, which provides additional benefits if one of your creatures engaged in combat this turn.
Sylnora (GU) - the Sylnoran people live, for the most part, in quiet dignity. They believe in conducting themselves in a civilized manner according to court etiquette. The Sylnoran have the keyword Dignity, which benefits untapping your creatures.
Recently active cards: (all recent activity)
Return target creature to its owner's hand.
Dignity – If you control more untapped than tapped creatures, you may put that creature on top of its owner's library instead.
Choose one -
- Counter target noncreature spell.
- Tap Target creature. It doesn't untap during its controller's next untap step.
R
Legendary Creature – Human Shaman
First Strike, Prowess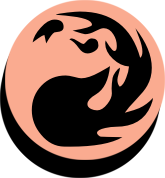 , Discard Zeffa, Dyneian Maestro: Draw a card unless an opponent has Zeffa deal 2 damage to that player.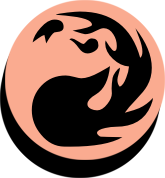 , Discard a card: Return Zeffa from your graveyard to your hand.
U
Creature – Vampire Cleric
When Vampiric Extortionist enters the battlefield you may pay 2 life. If you do, put a +1/+1 counter on it.
Whenever you pay life, each opponent loses 1 life.
See other cardsets