Terminus
276 cards in Multiverse
102 commons, 86 uncommons,
57 rares, 15 mythics, 16 tokens
1 token hybrid blackgreen, 3 token colourless, 1 token hybrid bluered, 2 token black, 1 token land, 2 token green, 1 token hybrid greenblue, 2 token red, 2 token white, 1 token hybrid greenwhite,
22 white, 20 blue, 24 black, 20 red, 20 green, 87 multicolour, 7 hybrid, 22 artifact, 38 land
6 comments total
4-color combination focused set, check terminusmtg.tumblr.com for more details!
Recently active cards: (all recent activity)
Search your library for up to X multicolored cards with converted mana cost X or less, reveal them, and add them to your hand. If you do, you gain X life.
If you have less life than target opponent, put a number of 1/1 white Soldier tokens onto the battlefield equal to the difference.
Players can cast noncreature spells as if they had flash.
Whenever an opponent casts a noncreature spell during their turn, they lose 2 life and you gain 2 life.
"A gift; your downfall."
Alterant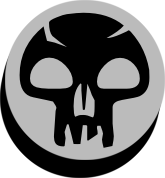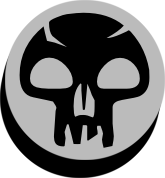 (You may cast this card for its alterant cost.)
Exile target tapped creature. If Void Lash's alterant cost was paid, you lose 3 life.
T
Token Creature – Elemental
When this creature dies, it deals 3 damage to its controller.
See other cardsets