Mana Clash
22 cards in Multiverse
12 commons, 5 uncommons, 5 rares
1 white, 2 blue, 1 black, 3 red,
3 green, 8 multicolour, 4 hybrid
24 comments total
A question left unanswered: What happens when a plane dies? Set focuses on enemy color pairs.
Mana Clash is intended to be a full first-in-block size set detailing a plane at the end of its life. The set focuses on the unnatural behavior of life, aether, and even mana itself as the world crumbles away into the Blind Eternities. The cards currently revealed here represent only about half of our current material; the remainder is still being fine-tuned and will be revealed as they are more completely drafted.
Recently active cards: (all recent activity)
Enchant creature

Enchanted creature gets +1/+1 and has, "Whenever this creature attacks and is blocked, draw a card for each creature blocking it".
It enlivens both body and mind, that one might learn even in danger.
Vigilence, Vanishing 0

Unity – As this creature enters the battlefield, you may reveal any number of cards in your hand that share a color with it. Memory of Giants comes into play with an additional time counter on it for each card revealed in this way.
"The giants are no more; only our recollection of them remains to help us."
R
Creature – Treefolk Avatar
Trample, Vanishing 3

Rot – When Memory of Treefolk enters your graveyard from play, target opponent loses X life and you gain X life, where X is the number of cards with Rot in your graveyard.
Until end of turn, spirits and possessed creatures you control have flying and intimidate.
"They came in the night, borne up by the wind and moaning like death..." – Haras, Southtower sentry
Bile eaters gets +1/+1 for each tapped creature your opponents control.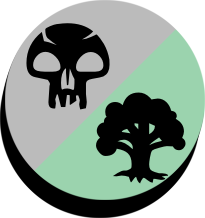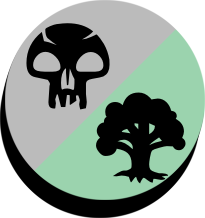 : Tap target creature.
Their stench induces violent nausea, which invariably attracts more of them.
See other cardsets