Revolt of Kythos
Revolt of Kythos by Lavaridge
195 cards in Multiverse
80 commons, 60 uncommons, 43 rares, 12 mythics
25 white, 25 blue, 25 black, 25 red, 25 green,
27 multicolour, 20 hybrid, 11 artifact, 12 land
13 comments total
Set 2 of 2 of Kythos block.
Recently active cards: (all recent activity)
M
Legendary Creature – Avatar
Flash
When The 'Ridge Guardian enters the battlefield, The 'Ridge Guardian deals X damage to each attacking creature where X is the number of attacking creatures.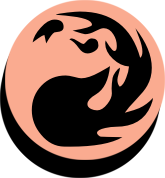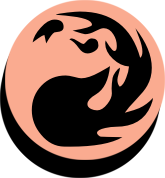 : Each player sacrifices 5 lands. The 'Ridge Guardian deals 5 damage to each other creature.
R
Creature – Goblin Warrior
Comradery – As long as you control 3 or more creatures with converted mana cost 3 or less, Frontline Goblin has first strike.
Frontline Goblin can't block.
Prowess
Whenever you cast a noncreature spell, you may discard a card. If you do, draw a card.
R
Creature – Goblin Beserker
Grafak's Frontrunner can't block.
When Grafak's Frontrunner enters the battlefield target creature gains Warcry until end of turn (whenever that creature attacks, it gets +1/+0 until end of turn for each other attacking creature.)
M
Legendary Creature – Human Soldier
Pledge – At the beginning of your upkeep you may tap another untapped creature you control, if you do put a +1/+1 counter on each other creature you control.

When Mythara, Scarred Paladin enters the battlefield put 2 1/1 white Bird Creature tokens with flying onto the battlefield.
See other cardsets